"Good to talk to you! And we cannot THANK YOU ENOUGH FOR ALL THE TRAFFIC YOU ARE SENDING OUR WAY!!! Wow! We are in the midst of having to hiring MORE HELP just to keep up with all the new business! You guys truly know how to help a weird little business like us! And we are so grateful"

Google Search, Display, & YouTube Ads
Sincerely Marcie Mulder
Buxton Munch Company, NC
Hit Your Target Market Through Effective Google Video, Display & Search Marketing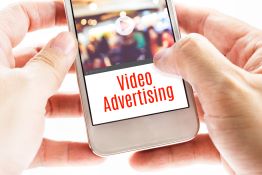 Why Google?
Adwords Work Faster Than SEO
Increased Brand Awareness
Measured Performance
Tackle The Competition
When someone searches for something related to your product/services online, and you aren't running ads, but your competitors are, then that means trouble for you. You'll lose business almost instantly.
It is very difficult to measure the outcome of traditional advertisements like newspapers, radio, broadcast television, cable television, outdoor billboards, brochures etc. But, AdWords, on the other hand, would tell you exactly what happened with the campaign.
Starting At Just $499 a Month Plus Ad Spend
Check Out Some Of Our Clients On YouTube!
Get Your Message To The Community Through Effective Video Marketing!
We Do Everything From Creation To Ad Management